Appointment Fees and Insurance Information
Dr. McMullin is an "in-network" provider with:

Aetna PPO
Cigna

For all other PPO insurance, you can be provided with a receipt to submit for "out-of-network" reimbursement.

Payment can be made via cash, check, Mastercard, Visa, Discover, or American Express.

PLEASE NOTE: Cancellations require 24 hours notice in advance of your appointment time to avoid being charged the full fee for your missed session unless other arrangments have been made.

Please click here
to book your appointment
MORE INFORMATION IS ALSO AVAILABLE AT WWW.VOBH.ORG

If you have questions, please email me at melissa@vobh.org, complete the form below, or phone my office at (323)345-1402.

Main Office Location: Dr. McMullin's office is located in downtown South Pasadena close to the 110 freeway. It is also within walking distance from the Goldline Mission Station.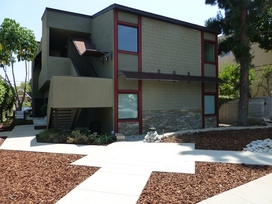 (323) 345-1402
1151 El Centro St, Suite B
SOUTH PASADENA, CA 91030
Secondary Office: Dr. McMullin also see clients in the Claremont . Within walking distance to the Claremont Colleges.
1490 Claremont Blvd.
​Suite 204
Claremont, CA 91711